Technologies and new Languages for Production Art and Teaching Art
This research group is part of the Faculty of Fine Arts of the University of Malaga. The teaching staff has a strong professional background in plastic arts. Together they combine a broad spectrum of knowledge from traditional techniques to the most recent techniques used in contemporal arts today and finding the continuity in-between. Each one of them has created various expositions and has organised artistic events of international reputation on the topic and has been research projects as well as creative development projects.
Research Topics
Reflections about the language of art originating from the artistic work itself.
Accords and discords between technology and art throughout history
New technologies applied in today's production of art.
Relation between traditional art forms and the most recent techniques: from ceramics to electronics.
New forms of expression in the arts, in production and teaching.
Experimental music for artistic intervention. Electronic vending.
Artistics robotics.
Scientific-Technical Services
Organization of expositions related to the topic.
Art and technology symposium.
Advisor to centres of contemporary art.
Workshops in ceramics, new technologies, electronic arts, etc
Apps. Technologies for educational games around art.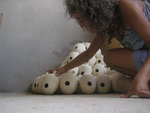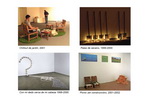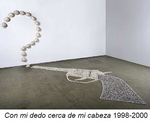 Contact